Joe has decided to put together an amazing team of professionals to maximize his client's experience. Now with a six member team, every aspect of your real estate transaction will be covered. Joe's twenty-plus years of experience will help him lead the team and provide guidance to it's members.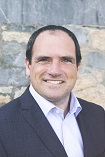 Having begun his career in the real estate industry in 1996, Joe Fitzpatrick originally honed his skills in the rental and property management areas while he progressed into residential sales and the investment portfolio arena as well. Joe is well respected by his peers and has attained many accolades and awards including the following (see below) and is an Accredited Buyer's Rep. Originally from Dublin, Ireland, Joe has called Newport, RI his home since 1994. An avid soccer player and local restaurateur he is married to his lovely wife, Lisa, and lives on Thames St in Newport with his daughters Róisín and Alice.
Lifetime Achievement Award – 2016
Titan Club -2017
Hall of Fame – 2007
Chairman's Club – 2016, 2017
Platinum Club – 2015
#2 Agent in RI – 2002
Executive Club – 2002, 2007, 2008, 2010
100% Club – 2003-2006, 2009, 2011-2014
#8 Commission in RI – 2016
#4 Commission in RI – 2017
This seasoned professional and his team will be able to assist you with all of your real estate needs.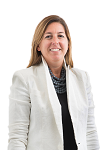 Justine Tarlton (Kurland) grew up in Longmeadow, Massachusetts and has had an interest in homes from an early age, with memories of going to open houses in the neighborhood on the weekends. After high school, she attended Tufts University in Massachusetts, majored in economics and minored in political science, and played squash and tennis there. A temporary move to Newport for a summer after college turned to a permanent stay in 2003, after falling in love with the many things this community has to offer. While bartending at a restaurant her team leader, Joe Fitzpatrick, then owned, he casually mentioned his assistant was moving away, and just like that a career was born. Justine transitioned from Sales and Rentals to serving as the Team Administrator in 2016, overseeing all of the team's transactions. She has designation in rental and property management from the Rhode Island Association of Realtors, served as chair of the Rental Committee for the Newport County Board of Realtors in 2014 and 2015 and is also a Certified Military Housing Specialist. Justine currently lives in Jamestown with her husband (who she met when he bought a house from her in 2013) and their two dogs. When she's not at work you can find her at the beach, tackling home improvement projects, or walking the dogs around the charming streets of their seaside town.
Justine can be reached at 401-855-9422 or via email: justinek@remaxnewportri.com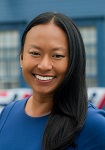 Alyssa Mazzacco grew up in the Berkshires, in the northwestern corner of Massachusetts. From there, she ventured to Newport, RI to attend Salve Regina University where she received her B.A. in English. Alyssa quickly fell in love with Newport and all that it has to offer. Living here for 13 years now, she has gotten to know the ins and outs of the city and can help you find the right neighborhood and home to fit your needs. With a background in sales and communications she prides herself on being an effective listener and speaker and is very receptive to people's wants and expectations. Alyssa previously worked for a regional craft brewery as a sales consultant building local relationships and developing her business philosophy of always being accessible, knowledgeable and punctual.
To contact Alyssa and to learn more about her real estate style, please click here.
Alyssa can be reached at 401-924-1116 or via email: alyssa@remaxnewportri.com
Devin Sheehan, originally from Upstate New York has been living in Newport, Rhode Island for over 7 years now and is the newest member of our team. He attended the University of Rhode Island double majoring in both Supply Chain Management and Entrepreneurship. He holds a strong background in sales, emerging technologies and social media. His compassion for people and his ability to communicate effectively with his clients will allow him to excel in real estate with the Fitzpatrick Team.
Devin can be reached at 401-297-6231 or via email: devin@remaxnewportri.com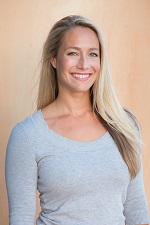 Caroline Cooper fell in love with Newport when she moved here 6 years ago. After graduating from The University of Vermont with B.A. in English, she spent several years in Boston working as a recruiter in the technology industry. Passionate about the water and ready for a change, she then spent a summer in Nantucket, returned to her hometown East Greenwich, and found her way to Aquidneck Island where she frequented growing up. With four years of real estate experience under her belt, Caroline offers market knowledge, local expertise and helping others with their needs, whether it's selling their home or matchmaking someone with the perfect one. She enjoys sailing, skiing, theater and music.
Caroline can be reached at 401-477-9744 or via email: caroline@remaxnewportri.com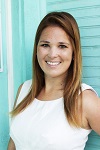 Hilary Marshall can be reached at 401-787-4354 or via email: hilary@remaxnewportri.com
We look forward to hearing from you soon!

Contact us anytime.
Office: 401-848-7827
Email: fitzpatrickteamremax@gmail.com